Day One and we're straight into it. The brilliant, formidable, dazzling Cannes Film Festival 2016!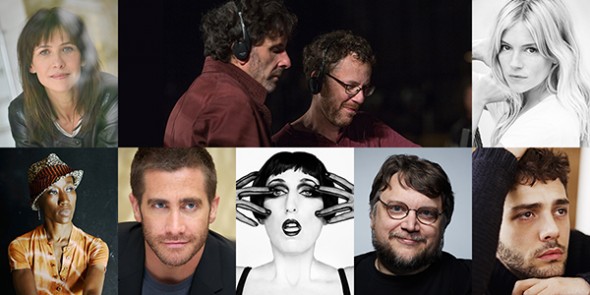 And, as is usual on Day One – we get to meet the Jury – the men and women who will decide which films and actors are the best from this year's offerings…and the selection is varied and wonderful and of course – I'm most excited for South African Charlize Theron's 'Mad Max'…
This year it's headed by the dynamo brothers – Joel and Ethan Coen. Directors, screen writers, producers. Now presidents!!! Of the Jury of the 69th Festival de Cannes.
They announce their selection this year will be loose. It will be what they enjoy. They won't be analysing. They'll be sitting back and enjoying. The first time for many of the jury that they are able to enjoy movies without being stressed that they're starring in them or somehow involved.
This year's team comes from cinema around the world – Canada, Spain, the United States, France, Mali, Mexico and the United Kingdom.
They are Rossy de Palma (Actress – Spain), Sophie Marceau (Actress, Director – France), Sienna Miller (Actress – United Kingdom) – who is brilliant and funny and even more beautiful in reality, Rokia Traoré (Composer, Singer-songwriter – Mali), Guillermo del Toro (Director, Writer, Producer – Mexico), Xavier Dolan (Director, Writer, Producer, Actor – Canada) and Jake Gyllenhaal (Actor – United States).
Jake leaves the most lasting impression. When all the members are asked for their connection to Swedish icon Ingrid Bergman – featured on this year's poster – everyone trots out the usual stuff about her being such an icon, an inspiration etc…but Jake, not Jake. He gives us details and humour and connection. He reveals that half his family is Swedish so he has always hoped in some way that he may be related to her. He also adds that his mother – who is not from the Swedish side of the family – begged him to return with just one thing for her – a poster of Ingrid Bergman.